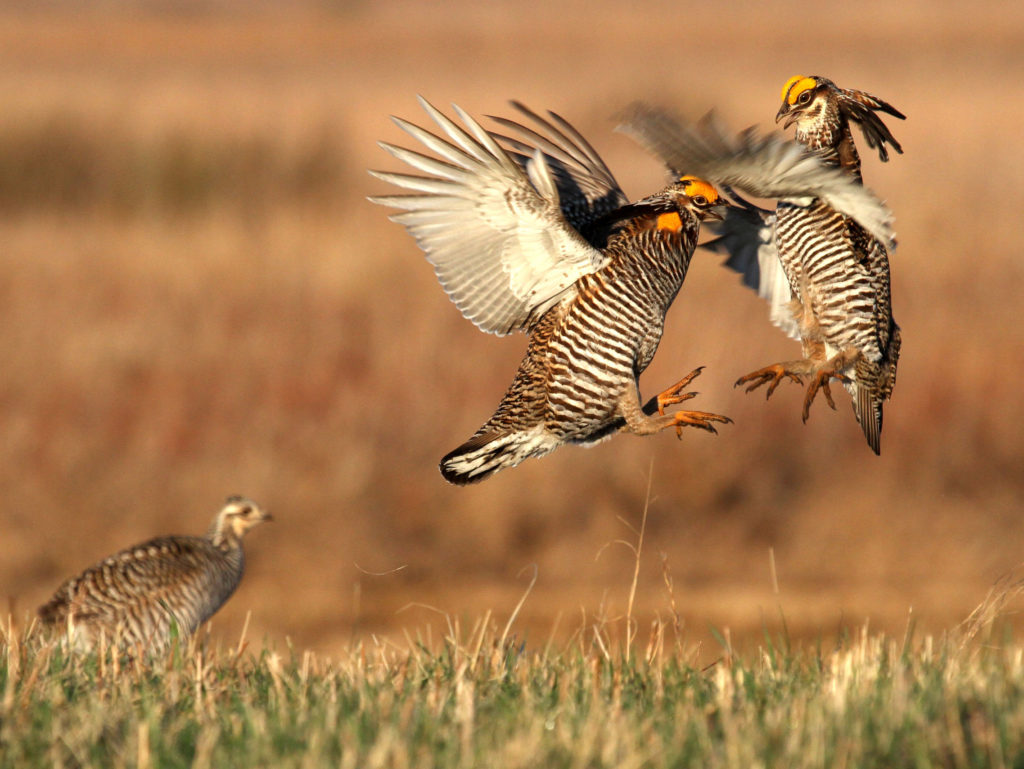 Detroit Lakes Festival Of Birds
Detroit Lakes is nestled in the heart of a transition zone between tall grass prairie, northern hardwood and conifer forest ecosystems. That means there are lots of kinds of birds! Which, in turn, means a lot of serious birders flocking here each spring for the annual Festival of Birds.
The 26th annual Festival of Birds is scheduled for May 18-20, 2023.
Field trips are planned for Friday and Saturday mornings, May 19 and 20.
Carrol Henderson will present Butterflies and Moths of the American Tropics.
Watch for 2023 updates.
2022 (last year) in review:
Event fee for all registrants: $15 full festival; $10/day. Event fee free for students ages 18 and younger.
Thursday, May 19, 4:30 pm-7:30 pm: The festival kicks off with an hors d' oeuvres social at Hub 41's upper level across from the Detroit Lakes City Beach. Due to the forecast of rain/wind, pontoon birding will not take place. Please join us at Hub 41 for food and bird trivia! Fee: $20/person

Friday, May 20, 5:30 am-11:30 am: Field trip to Tamarac National Wildlife Refuge OR Hamden Slough National Wildlife Refuge. Arrive at site by 5:30 am. Registrants will drive to refuge location with their vehicle. Please bring your own beverage/snacks. Field trips will take place if rainfall is light or delay the start at site until rainfall is lighter. Fee: $25/person.

Tamarac National Wildlife Refuge: Meet at the Refuge Visitor Center Parking Lot to carpool to sites from there. The pristine woodlands of Tamarac Refuge are host to 25 species of warblers including the Golden-winged Warbler. These nearly 43,000 acres are a premier bird refuge in northwestern Minnesota. We'll visit several habitats for a look at a wide range of woodland birds. The highlight will be a hike into a bog. This will be about a one mile round trip to the bog and back. While there is a narrow boardwalk through the bog, there will be some wet tall grass along the trail so comfortable tall rubber boots are recommended. The refuge has a bird list of 258 species, so there will be plenty of feathered friends to see here.
Birds we'll be looking for: Solitary Sandpipers, American Woodcocks, Scarlet Tanagers, Rose-breasted Grosbeaks, Vireos, 25 species of warblers including Golden-winged, Common Loons, Trumpeter Swans, nesting Bald Eagles and Ruffed Grouse.
Hamden Slough National Wildlife Refuge: Meet at the headquarters parking lot. Attendees will split into two groups to carpool to sites. The focus of this event will be on grassland and wetland species.
Grazing, haying and fire are used annually to promote grassland health and provide quality habitat for the Refuge's wildlife resources.
After birding the refuge, the groups will meet at the Environmental Education building where Greg Hoch, DNR Prairie Habitat Ecologist and author will give a presentation using photos and wing samples of Greater Prairie Chickens, Sharp-tailed Grouse and hybrids to demonstrate field markings for identification. Prairie Grouse, including the Greater Prairie Chicken and Sharp-tailed Grouse, are the same size and shape and can be confused in the field. However, on closer inspection, they are distinctly different birds. The hybrids of these two species also have unique characteristics that identify them. We will compare these two birds and discuss the differences people can use in the field to identify these birds correctly. Half of the group will attend Hoch's presentation while the other group birds the nearby trails and then rotates. Birds we'll be looking for: Greater Prairie Chickens, Western and Eastern Kingbirds, Bobolinks, Western Meadowlarks, Sandhill Cranes, Clay Colored and Savanna Sparrows, Marbled Godwits, Greater Yellowlegs, Wilson's Phalaropes, Pectoral and Solitary Sandpipers and Least Sandpipers and many additional shorebirds and waterfowl. We could also see Le Conte's Sparrows, Sedge Wrens and Trumpeter Swans.

Saturday, May 21, 5:30 am-11:30 am: Field trip to Rush WMA OR Itasca State Park. Trips will be by coach bus (with restroom) by meeting at M State College's western parking lot, 900 East Hwy 34, Detroit Lakes by 5:30 am sharp. M State will not be open for departure or return, so please fill up your cup, bring your snacks and use a restroom before arriving. Upon return, we invite you to explore our Detroit Lakes area dining options. Fee: $53/person.
Rush Wildlife Management Area: Many conservationists consider the Rush Wildlife Management Area one of the best remnant prairie areas in Minnesota. It is one of the first state purchases in Mahnomen County some 30 years ago and is surrounded by several hundred additional acres of state and federal lands. To the east is pine and hardwood forest, and to the west is the beginning of the world renowned tall grass prairie and the vast Prairie Pothole region. Birds we'll be looking for: Greater Prairie Chickens; Western and Eastern Kingbirds; Baltimore and Orchard Orioles; Loggerhead Shrikes; Eastern Meadowlarks; Sandhill Cranes; a myriad of spring migrating Warblers; Clay Colored, Vesper, Field, Song and Chipping Sparrows; Marbled Godwits; Greater Yellowlegs and many additional shorebirds and waterfowl. We could also see a Le Conte's Sparrow, Scarlet Tanager, Rose-breasted Grosbeak, Vireo, Golden-winged Warbler, Sedge Wren, Trumpeter Swan and Ruffed Grouse. In addition, the rare Poweshiek Skipperling butterfly has been seen in the area.
Itasca State Park/La Salle Lake Rec Area: Along with towering red and white pines, lakes and bogs, Itasca State Park hosts an impressive variety of bird life. A total of 109 species was seen in past years, including the elusive Black-backed Woodpecker. Itasca is Minnesota's oldest state park and home to the headwaters of the Mississippi River where we will walk an accessible path along the river looking for warblers and waterfowl. Next we'll trek into the newly acquired LaSalle Lake Recreation Area just a few miles outside the park. Bring your boots for this walk into the woods and along the lake shore. Our sightings will contribute to the bird checklist underway for this site! Birds we'll be looking for: Pileated Woodpeckers; Alder, Least and Great Crested Flycatchers; Winter Wren; Scarlet Tanager; Evening Grosbeak and 21 warbler species.
Friday, May 20, 5:00 pm-7:00 pm: Our evening begins with your drive for a Minnesota hotdish buffet served at the Fair Hills Pavilion, overlooking Pelican Lake. Buffet includes tator tot hotdish, smoked turkey/wild rice hotdish, and (regular menu and vegan/ vegetarian options) mushroom/red pepper pasta, green bean casserole, mixed green salad. Plus dinner roll, water, coffee, bars. Cash bar 5-6 pm. Fee: $37/person. A map will be provided for your drive to Fair Hills Resort.
Carrol Henderson, retired non-game wildlife supervisor of the MN Department of Natural Resources will present "Hummingbirds of the Americas." For nearly 35 years, Carrol Henderson and his wife Ethelle have birded extensively throughout Latin America, observing more than 160 species of hummingbirds. You'll be treated to many of Carrol's photographs of 100+ species of hummingbirds! While hummingbirds comprise the second largest family of birds with 340 different species, they are also the smallest species of bird in the world. Which hummingbird has 200 wingbeats per second? Did you know they can fly backwards and upside down? The hummingbird's metabolism allows them to eat 1.5-8 times their body weight daily, which would equal a human eating up to 3500 pancakes a day! This presentation will deliver even more amazing hummingbird facts as well as helpful tips to attract them to your yard.
Saturday, May 21, 2:30 pm-4:30 pm: Visit exhibitor booths and the silent auction to snag some birdy bargains. Located in the lobby area outside the Conference Center of M State College's western campus.
Admission: Free.
Exhibitors:
Friends of Tamarac, The Artistry, Judd Brink, Concordia College Insect Display, DNR, Pheasants Forever, MN Prairie Chicken Society

Saturday, May 21, 4:45 pm-7:00 pm: Join your fellow birders at M State, 900 Hwy 34 East in Detroit Lakes to visit about bird sightings. Enjoy your evening buffet of wild rice meatloaf, whole roasted baby red potatoes, seasonal roasted veggie, garden salad, dinner roll, bars, water, coffee. Vegetarian/vegan option: Stewed stuffed peppers with wild rice, veggies and tomato marinara. Fee: $37/person.

In M State's Conference Center, watch the big screen as ornithologist and nature author Scott Weidensaul joins us virtually with his presentation based on his latest book, A World on the Wing. Very popular with attendees, this is Weidensaul's third presentation at the Festival of Birds! (The presentation is only available at M State)
In the the past 20 years we have come to understand the navigational and physiological feats enabling migratory birds to cross immense oceans, forgo sleep for days or weeks, or remain in unbroken flight for months at a stretch. Migrant birds exceed what we think are the limits of physical endurance. A six-inch sandpiper weighing less than an ounce flies 3,300 miles nonstop for six days from the Canadian subarctic to northern South America — the equivalent of 126 consecutive marathons with no food, water or a moment's rest, using the earth's magnetic field for navigation! Yet migration is increasingly fragile on this ever-more altered planet. A World on the Wing is a celebration of global bird migration, an exploration of our rapidly evolving understanding of the science that underpins it, and a cautionary tale of the challenges humans have placed in the way of migrating birds. It is also the story of Weidensaul's journey over the past two decades from a deeply interested amateur to someone immersed in migration research, using cutting-edge technology to answer questions that have fascinated him all his life–and, with fellow scientists, researchers, and bird lovers, trying to preserve global migratory patterns in the face of climate change and other looming challenges.
2022 Field Trip Checklists:
Friday, May 20, 2022 Hamden Slough Refuge checklist
Friday, May 20, 2022 Tamarac Refuge checklist
Saturday, May 21, 2022 Itasca Park/La Salle checklist
Saturday, May 21, 2022 Rush WMA checklist
Festival attendees throughout the years have learned much about birds, wildlife and the environment through presenters such as John Fitzpatrick, John Marzluff, Joel Greenberg, Melissa Groo, Rosalind Renfrew, Sue Leaf, Drew Wheelan, Charlie Walcott, Richard Crossley, Scott Wiedensaul, David Sibley, Bill Thompson III, Laura Erickson, Don and Lillian Stokes, Kenn Kaufmann, Dr. Paul Johnsgard, Stan Tekiela, Dr. James Grier, Sharon Stiteler, Al Batt, Jeff Gordon, Joe Hautman, Jeb Barzen, Ernesto Reyes, Noah Strycker, Lyanda Haupt, Kevin Karlson, Randy Kolka and Mike Havlik.
If you would like to receive future Festival of Birds email updates, please contact us at dlchamber@VisitDetroitLakes.com or call 218-847-9202. For updates, "like" us on facebook. Enjoy our small town hospitality while in Detroit Lakes, including several lodging options.
In recent years, birders have checked these species off their list: Blue-Gray Gnatcatcher, Gray-cheeked Thrush, Rough-legged Hawk, Chestnut-collared Longspur, LeConte's and Nelson's Sharp-tailed Sparrows, Golden-winged and Northern Parula Warblers, Alder Flycatcher, Greater Prairie Chicken and Black-backed Woodpecker.
Any time of year, we welcome you to check out several sites along the Pine to Prairie International Birding Trail that are near Detroit Lakes. For more birding opportunities in Minnesota, see the MOU website.
Everywhere you go in Detroit Lakes' bird paradise, you're guaranteed to see birds to check off your bird list. We welcome you to Detroit Lakes, Minnesota. Happy birding!