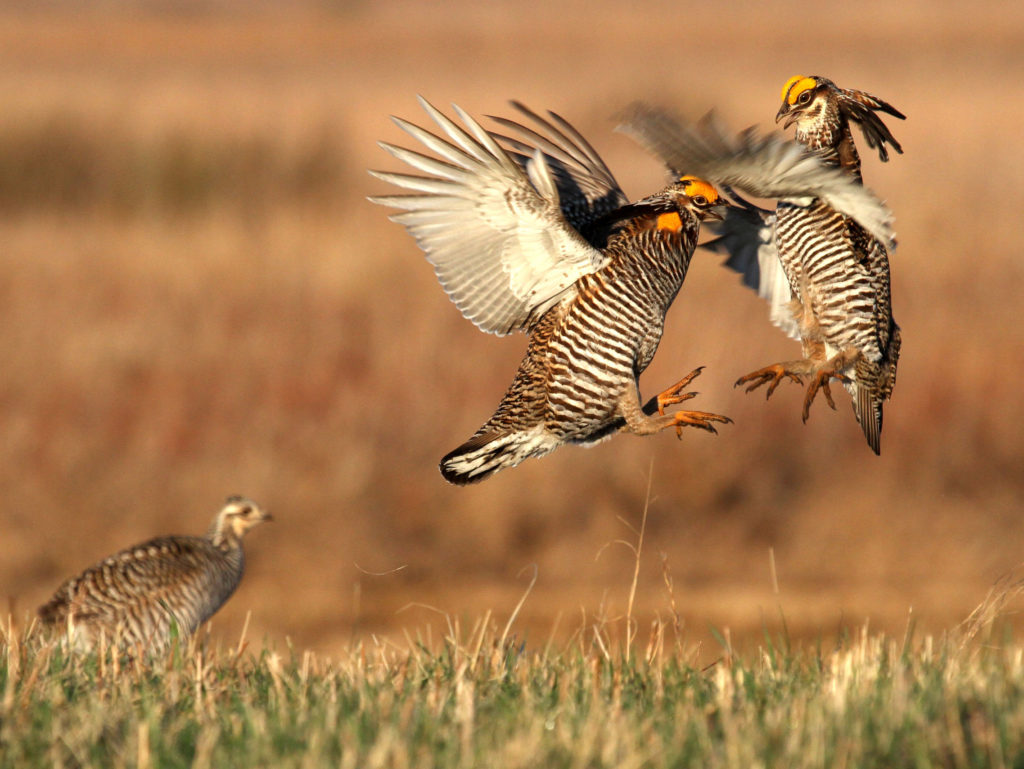 Festival Of Birds in Detroit Lakes Minnesota
Detroit Lakes is nestled in the heart of a transition zone between tall grass prairie, northern hardwood and conifer forest ecosystems. That means there are lots of kinds of birds! Which, in turn, means a lot of serious birders flocking here each spring for the annual Festival of Birds.
The 25th annual Festival of Birds is scheduled for May 19-21, 2022. The schedule will be updated with details and costs. Look for registration in February. We hope you'll join us!
Thursday, May 19, 4:30 pm-7:30 pm: The festival kicks off with birding by pontoon and an hors d' oeuvres social.
Friday and Saturday mornings, May 20/21: Birding in the field. Two separate locations to choose from each morning.
Friday, May 20, 5:30 am-11:30 am: Field trip to Tamarac National Wildlife Refuge OR Hamden Slough National Wildlife Refuge.
Saturday, May 21, 5:30 am-11:30 am: Field trip to Rush WMA OR Itasca State Park.
Friday, May 20, 5:00 pm-7:00 pm: Our evening begins with a meal served at the Fair Hills Pavilion, overlooking Pelican Lake. Get to know your fellow birders and their sightings from the morning field trips. Carrol Henderson, retired non-game wildlife supervisor of the MN Dept of Natural Resources will present "Hummingbirds of the Americas." For nearly 35 years, Carrol Henderson and his wife Ethelle have birded extensively throughout Latin America, observing more than 160 species of hummingbirds. You'll be treated to many of Carrol's photographs of 100+ species of hummingbirds! While hummingbirds comprise the second largest family of birds with 340 different species, they are also the smallest species of bird in the world. Which hummingbird has 200 wingbeats per second? Did you know they can fly backwards and upside down? The hummingbird's metabolism allows them to eat 1.5-8 times their body weight daily, which would equal a human eating up to 3500 pancakes a day! This presentation will deliver even more amazing hummingbird facts as well as helpful tips to attract them to your yard.
Saturday, May 21, 5:00 pm-7:00 pm: Join your fellow birders at M State, 900 Hwy 34 East in Detroit Lakes to visit about bird sightings while you enjoy your evening meal. In M State's Conference Center, watch the big screen as ornithologist and nature author Scott Weidensaul joins us virtually with his presentation based on his latest book, "A World on the Wing."
In the the past 20 years we have come to understand the navigational and physiological feats enabling migratory birds to cross immense oceans, forgo sleep for days or weeks, or remain in unbroken flight for months at a stretch. Migrant birds exceed what we think are the limits of physical endurance. A six-inch sandpiper weighing less than an ounce flies 3,300 miles nonstop for six days from the Canadian subarctic to northern South America — the equivalent of 126 consecutive marathons with no food, water or a moment's rest, using the earth's magnetic field for navigation. Yet migration is increasingly fragile on this ever-more altered planet. A World on the Wing is a celebration of global bird migration, an exploration of our rapidly evolving understanding of the science that underpins it, and a cautionary tale of the challenges humans have placed in the way of migrating birds. It is also the story of Weidensaul's journey over the past two decades from a deeply interested amateur to someone immersed in migration research, using cutting-edge technology to answer questions that have fascinated him all his life–and, with fellow scientists, researchers, and bird lovers, trying to preserve global migratory patterns in the face of climate change and other looming challenges.
During the 2021 festival, field trip species counts ranged from 74-90. Due to a lack of spring rainfall, many shorebird species were not recorded.
Friday, May 21, 2021 Ulen Felton Prairie checklist
Friday, May 21, 2021 Tamarac National Wildlife Refuge checklist
Saturday, May 22, 2021 Ulen Felton Prairie checklist
Saturday, May 22, 2021 Hamden Sough National Wildlife Refuge checklist
Festival attendees throughout the years have learned much about birds, wildlife and the environment through presenters such as John Fitzpatrick, John Marzluff, Joel Greenberg, Melissa Groo, Rosalind Renfrew, Sue Leaf, Drew Wheelan, Charlie Walcott, Richard Crossley, Scott Wiedensaul, David Sibley, Bill Thompson III, Laura Erickson, Don and Lillian Stokes, Kenn Kaufmann, Dr. Paul Johnsgard, Stan Tekiela, Dr. James Grier, Sharon Stiteler, Al Batt, Jeff Gordon, Joe Hautman, Jeb Barzen, Ernesto Reyes, Noah Strycker, Lyanda Haupt, Kevin Karlson, Randy Kolka and Mike Havlik.
If you would like to receive future Festival of Birds email updates, please contact us at dlchamber@VisitDetroitLakes.com or call 218-847-9202. For updates, "like" us on facebook. Enjoy our small town hospitality while in Detroit Lakes, including several lodging options.
In recent years, birders have checked these species off their list: Blue-Gray Gnatcatcher, Gray-cheeked Thrush, Rough-legged Hawk, Chestnut-collared Longspur, LeConte's and Nelson's Sharp-tailed Sparrows, Golden-winged and Northern Parula Warblers, Alder Flycatcher, Greater Prairie Chicken and Black-backed Woodpecker.
Any time of year, we welcome you to check out several sites along the Pine to Prairie International Birding Trail that are near Detroit Lakes. For more birding opportunities in Minnesota, see the MOU website.
Everywhere you go in Detroit Lakes' bird paradise, you're guaranteed to see birds to check off your bird list. We welcome you to Detroit Lakes, Minnesota. Happy birding!