′Tis the Season for Events in Detroit Lakes
The warm days of summer are here and so is the freedom to gather with friends and family. We are ready to celebrate here at Detroit Lakes, Minnesota, with a season full of events and festivals! Join the fun as Detroit Lakes celebrates its sesquicentennial in 2021. Your eyes won't be playing tricks on you. Yes, there really are 150 individually decorated sailboats to be found as you stroll around this community reveling in its first century and a half.
DL Cruise Night
We are revved up for a big summer. Just check out the 200-plus buffed and shiny vintage automobiles parked along West Lake Drive by Detroit Lakes City Beach. Five blocks of these beauties are a reminder of yesteryear. Don't zoom past the cars—the lake breeze is a pleasure unto itself. When your stomach roars louder than a muffler, it's time to head to the many bars and grills serving up pizza, burgers and more. DL Cruise Night is held from 4 to 8:30 p.m. on the second Wednesday of each month through September.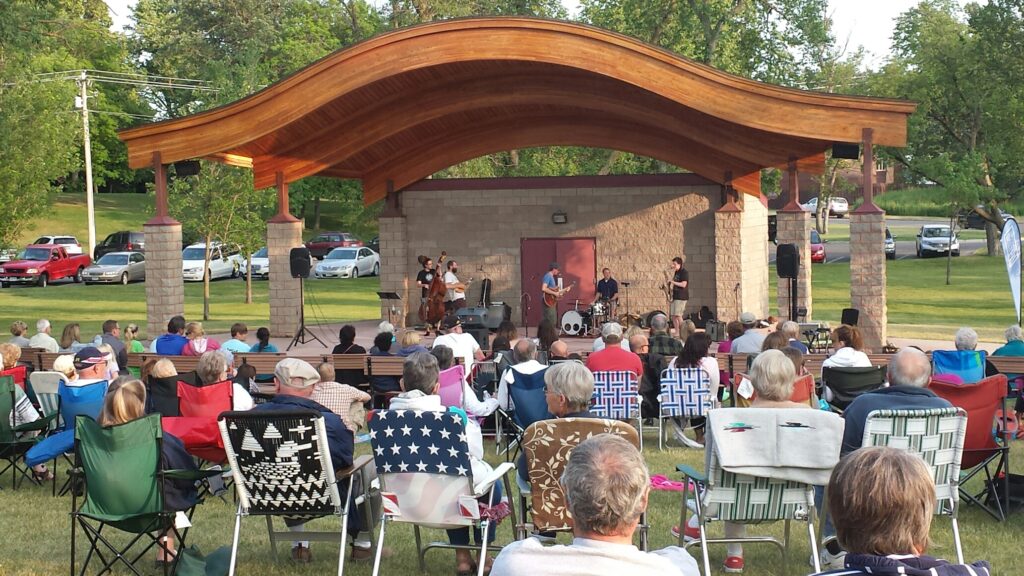 Tunes and Chow in City Park
The outdoors are certainly in these days, making the Detroit Lakes City Park a must-visit. Now through August, the Detroit Lakes City Park bandshell attracts a lawn chair-toting crowd to appreciate an evening of outdoor music complete with food truck goodness. Look at the Trucks and Tunes schedule for Thursday night fun that warms you up with bands and food truck chow from 5 to 8 p.m. Hungry for more? Food trucks are back in the City Park for lunch every Friday in the summer.
Northwest Water Carnival
For 85 years, the Detroit Lakes Jaycees have rolled up their sleeves each July to host 10 days of Water Carnival events. The schedule of events kicks off Friday, July 9, and concludes with the region's largest parade at 1 p.m. on Sunday, July 18. Family-friendly activities include everything from sandcastle building on the Detroit Lakes City Beach, bike tours, and turtle and frog races to tug of war, water fights and beanbag tournaments. The two-night Bash on the Beach will be a chance to dance away all of our anxieties. The festivities wouldn't be complete without the grand-finale parade along Washington Avenue on Sunday, July 18.
Outdoor Craft Shopping
The arts scene is certainly not going to be left out of the fun. Two annual summer events celebrate the art of the matter. Slip on your sundress or shorts with flip-flops and head to the shady Detroit Lakes City Park Sunday, July 25, for Art in the Park, where crafters set up 100 booths for you to find handmade treasures. The City Park is located next to the City Beach. While you stroll through the parks, your kids will be entertained on the playground.
Two weeks later, Street Faire at the Lakes lines six blocks on Washington Avenue and side streets with more than 100 vendors displaying handmade crafts and foods Aug. 13 and 14. Try a new dish in the food court and relish the flavor at a picnic table while a live band entertains you. There's a beer garden for adults and activities for the kids.
It's Fair Time
Cotton candy. Animal exhibitor buildings. Tilt-A-Whirl. Tractor parade. For decades, families have flocked to the fairgrounds in Detroit Lakes for the annual Becker County Fair. This year's event, which runs July 28 through 31, will be no different. In its 127th year, the fair is pulling rabbits out of its many hats with magic shows, a fashion revue and all sorts of other entertainment under the big tent. But wait, there's more—with animal attractions (including real bunnies!) and livestock exhibitions. This is sure to be a barnyard of fun!
Back to Fun in '21
Are you ready to dance the nights away? The WE Fest Country Music and Camping Festival is back Aug. 5 through 7! The event features Florida Georgia Line, Dierks Bentley and Blake Shelton for a star-studded lineup, plus more than a dozen other country artists performing over the three days. Take the convenient ride out to Soo Pass Ranch just south of Detroit Lakes by riding the shuttle when you park at the Fairgrounds. It will be days of camping, music, food, vendors, friends and fun.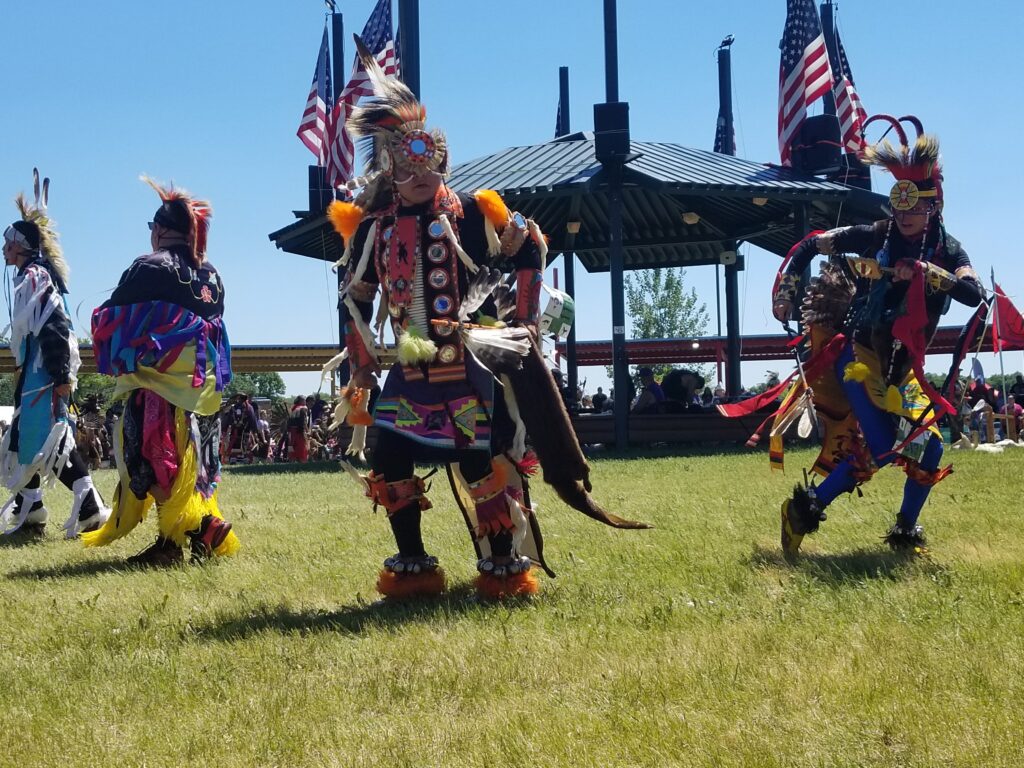 Drums and Dancers
Celebrate our local culture and heritage with several dancers and drummers at Pine Point Pow Wow Aug. 14 and 15. Held at Ponsford, about 30 minutes east of Detroit Lakes, the event opens with a demolition derby at 5:30 p.m. Friday, Aug. 13. Pow Wow grand entries are at 1 p.m. Saturday and Sunday, as well as 7 p.m. Saturday. Be sure to check out the Rez Car Parade at 10:30 a.m. Sunday.
Tri With All Your Might!
The annual Young Life Triathlon launches into the waters of Little Detroit Lake at the City Beach Saturday, Aug. 21. Hundreds of participants spend the morning swimming, running and biking to the finish line. If you're looking to get your feet wet, try the sprint course with a 500-meter swim, 20K bike ride and 5K run. Or look into the stand-up paddleboard and kayak division if you feel swimming-challenged. Make it fun with friends by entering the relay team challenge. Feeling confident? The long course is for you. The 1.5K swim is followed by a 40K bike ride and 10K run. Tired just by reading all of that? Feel free to just cheer on the participants!
Vrrooom!
After an unusual 2020, the fans will be back to cheer on the 2021 Ojibwe Forests Rally Aug. 27 and 28. Teams from as far away as Ireland will speed through the forest for this rally. The addition of two final stages on the Detroit Mountain Recreation Area only adds to the race's mystique. Watch for the likes of Ken Block, Travis Pastrana and your favorites on a 20-foot video screen during the DMRA stages while picking up some tasty grub and merchandise from vendors.
No matter what your tastes for food or fun, Detroit Lakes is the place to be this summer. Celebrate the chance to be together again.