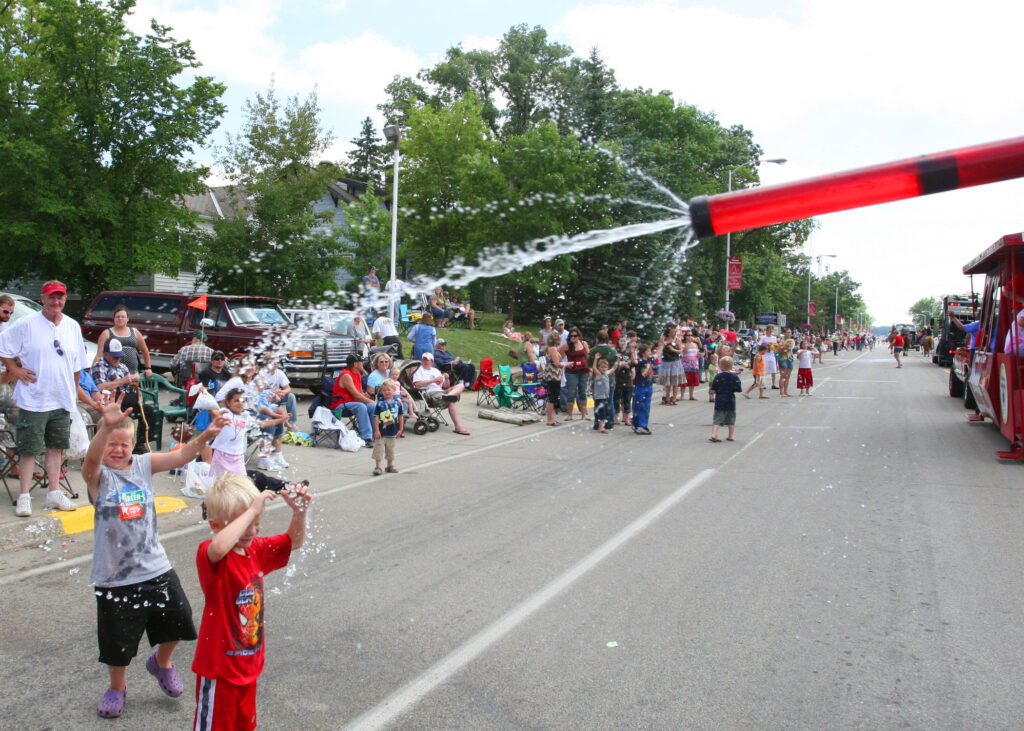 2023 Detroit Lakes Northwest Water Carnival
A week long celebration of summer! When it comes to celebrating summer, Detroit Lakes, Minnesota takes its time. The Jaycee-sponsored Northwest Water Carnival lasts a delicious week or more in the heart of summer – July 14-23, 2023. This will be the 87th annual!
An Admiral – a Jaycee member – resides over the extravaganza.
Are you ready to watch the crash and bang of beater vehicles? There's a demo derby for you. Water fights, kids' games, music and food and more food – the Northwest Water Carnival has it all for you!
An annual favorite is Bash on the Beach, where you and your friends have a blast with live bands on the shores of Little Detroit Lake on Friday and Saturday nights. The Parade of the Northwest is Sunday, July 23. The parade stretches a mile along Washington Avenue and West Lake Drive. The Fourth of July may be over, but in Detroit Lakes, the fun is just getting started.
Find more information about the Detroit Lakes Northwest Water Carnival and purchasing Bash on the Beach tickets online on their website.